Who is primethinker?
A Teacher

A Learner

A Learning Guide.
I have taught College Algebra, Pre-calculus, Algebra II & Trigonometry, 3D Printing & Engineering, Introduction to Computational Media, AP Calculus AB & BC, and AP Statistics over the years. I am currently teaching the latter three on the list. I continue my own education through regular professional development in mathematics and computer science. Freely available learning resources and online learning sites like YouTube, Coursera, Udemy, Udacity… have provided the richest learning experiences for me. I love to learn. These same sites have also inspired me to keep primethinker.com going for the last 10 years with many refreshes. Much credit also goes to my students over the years; they provided valuable and honest feedback on improvements. I wish to always support and challenge my students to achieve their very best.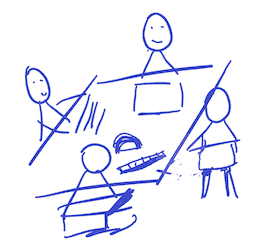 My main goal in creating this site is to help my students.
By providing course content when they are absent or otherwise behind in coursework
By collecting useful information from the web that can further mathematical growth
By providing a full picture of course content and content flow
By implementing new teaching ideas that require resources from the web
👍 I am proud of reduced paper and laser printer usage while increasing productivity and being helpful.
I also want to learn and share what is learnt.
A portion of this website will be populated with articles highlighting my own little discoveries.
Courses are being written & presented in ways that are useful for both the teacher and learner. I hope the site can have a wider reach than my own classroom.
This site is also an experiment with organization of content. Organization & outlining has provided me a deep understanding of curriculum flow.
Gain a firsthand understanding of digital content delivery.
This site has provided reflections on composition and essential components of lessons,

Better understanding of uniformly accessible technology.
Generated focus for in class presentations.
Provided ideas for how to create cohesive learning flow in the department.